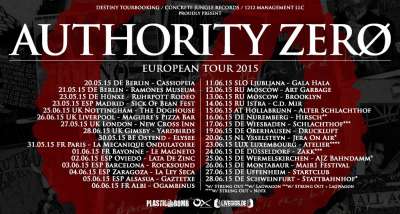 AUTHORITY ZERO's European Summer Tour 2015 starts today in Berlin!
Welcome to the new online store OUT OF VOGUE!
Out of Vogue is the brand new online store for Aggressive Punk Produktionen, Concrete Jungle Records, Mutant Rock Records and Wreckhouse Records. Along with all of their records and merchandise items, you will also be provided with current news all around these great labels! There are a lot of new releases coming up soon, so stay tuned!