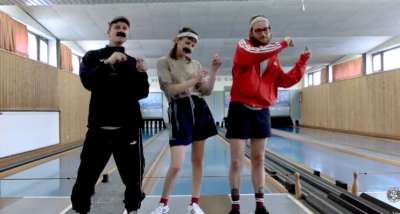 NO FUN präsentieren ihr neuestes Video zu dem Song "Kiki" aus ihrem aktuellen, hochgelobten Album "How I Spent My Bummer Vacation".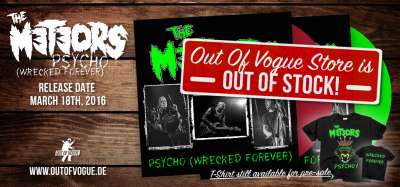 UPDATE: AFTER ONLY 16 HRS THE METEORS LTD 7" SINGLE "PSYCHO (WRECKED FOREVER)" IS SOLD OUT @ OUT OF VOGUE STORE!!! WE'RE OUT OF STOCK!

The first official release on Mutant Rock Records by THE METEORS is a limited edition appetizer 7" single "Psycho (Wrecked Forever)" from the upcoming full length album "The Power of 3". Two brand new songs guaranteed to 100% Psychobilly!

Comes as limited edition vinyl of 1000 copies. 500 to be released in green vinyl and 500 copies to be released in red vinyl. All copies include a free mp3 digital download card! As usual these will go extremely fast, get your copies while you can!

PRE-ORDER NOW!